New Dodge 2023 Dodge Hornet in San Antonio TX for Sale in San Antonio, TX
2023 Dodge Hornet in San Antonio TX

View Inventory
Dodge's Hornet is one of the most enticing prospects in the upcoming compact SUV class. So far two trims have been announced: the GT trim and the hybrid R/T trim. Dodge may announce more trims as the news cycle for this exciting model continues. Ancira Chrysler Jeep Dodge Ram welcomes the 2023 Dodge Hornet in San Antonio this season with a full rundown of known features. Dodge has been wonderful at keeping dealerships up to date with this historic release. At our dealership serving San Antonio New Braunfels Boerne Castroville, you'll have full access to the Hornet's stunning new lineup and round of features. People affectionately call this upcoming lineup "the hive." It's a fierce release from a brand that rarely deviates from its known models. This year, Dodge decided it was time for something new, something fierce, and something historic.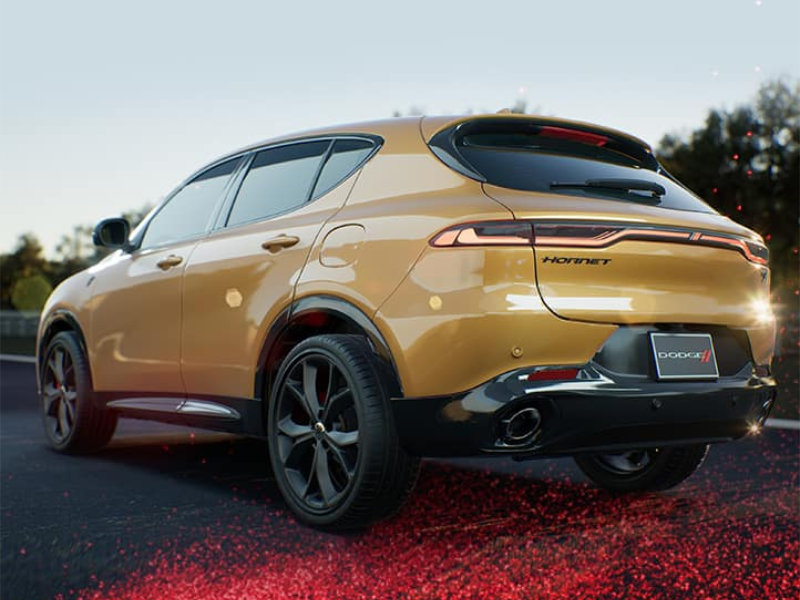 Exterior – Dodge Dealer serving San Antonio TX
People wondered for years what the Hornet would look like. Would it be another brawny Durango or be another muscle car from the brand that sets the standard for them? As it turns out, the 2023 Dodge Hornet in San Antonio is a muscular but trimmed down compact SUV with a lot of spirit behind its design. It comes in seven available exterior colors and boasts thrilling features like 20-inch wheels and dual exhaust tips. If that's still not enough for you, check out the red Brembo Brake Calipers available on some of the model's trims or the Track Pack. This is anything but your average dull commuter. Dodge's engineering touches invite everyone to launch their most memorable adventures in the 2023 Dodge Hornet. Our dealership serving San Antonio New Braunfels Boerne Castroville is happy to help you launch your first meeting with the Hornet. Just let us know you want to see this one in person at Ancira Chrysler Jeep Dodge Ram.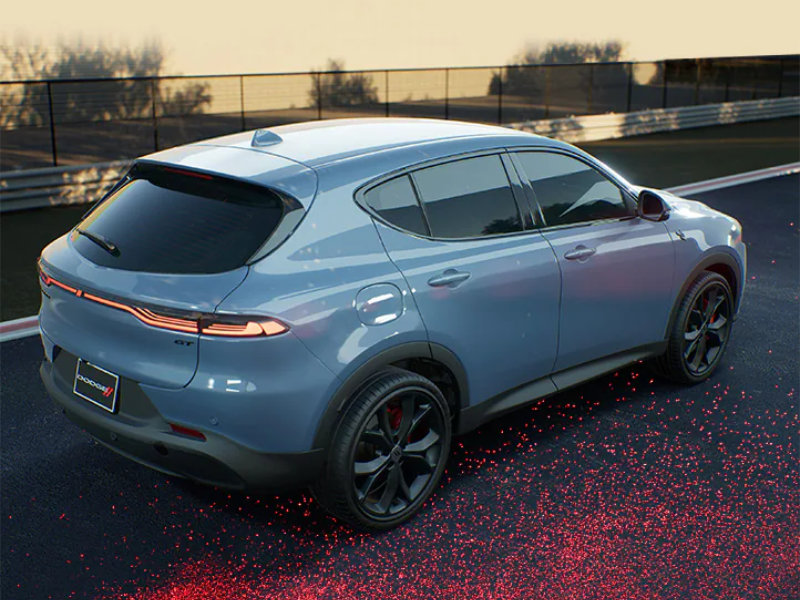 Even though the 2023 Dodge Hornet is a compact family SUV, Dodge still does what Dodge does best on interior design. You'll find traces of their track sensibilities all over the cabin of the Hornet. It swarms its guests with best-in-class features like a 13-speaker Harman Kardon premium Audio System and available red leather-trimmed interior seats. Pay particular attention to the red leather seating. This is a relatively new trend in the industry and one that brings back nostalgic notes from the 70s. Available sport seats and wheel-mounted power shifters turn the normally reserved 2023 Dodge Hornet in San Antonio into a full-on muscle SUV, ready to power your family to their destination with Dodge's inspired engineering. Ancira Chrysler Jeep Dodge Ram is serving San Antonio New Braunfels Boerne Castroville Hornet fans with a full tour of the new cabin this year. You can race over here to test drive as soon as the 2023 Dodge Hornet arrives.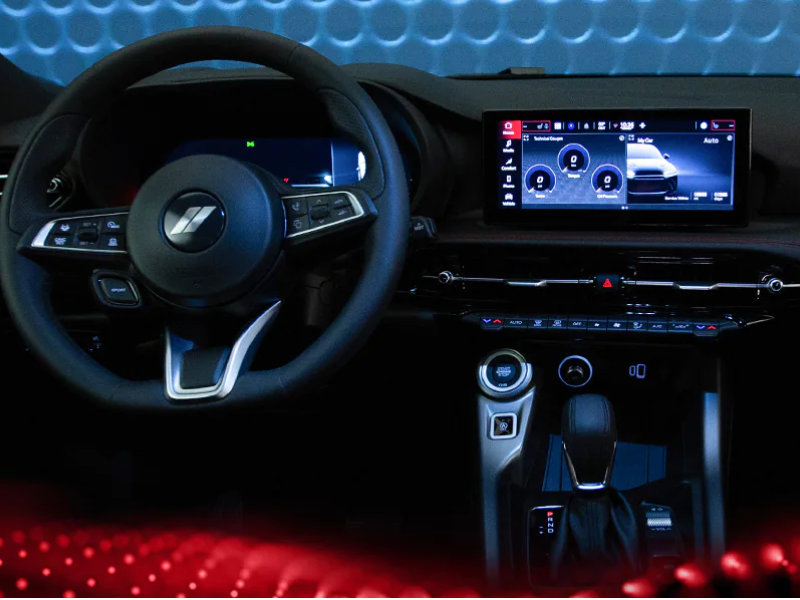 Dodge Hornet Mechanical specs
Dodge doesn't just port over their classic muscle car mentality to the compact Hornet. They come up with all new ways to capitalize on the larger frame. Power your way through life with a smooth-driving Dual Stage Valve suspension system and enjoy the split-second confidence of Brembo brake response.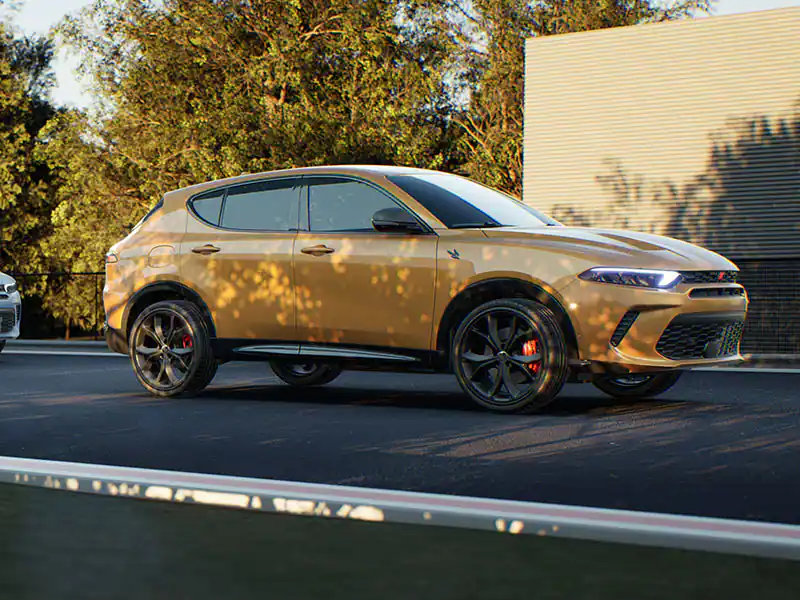 Powertrain – Dodge Dealership in San Antonio TX
How much power is the Hornet sharing with its occupants? The model's hybrid R/T features a 1.3L turbocharged engine rated at 265 horsepower to start out with. Add on PowerShot technology to bring your total to 285 horsepower and 383 lb-ft of torque. Keep in mind that the Hornet is a compact SUV, so when you take off with that kind of power, you're going to feel the world move.
Safety – 2023 Dodge Hornet dealer
Nothing is more valuable to SUV owners than advanced driver-assist features. A 2023 Dodge Hornet in San Antonio is always there to guard your family against the scariest situations on the road. Whether you're riding through a rainstorm or facing an unexpected situation from another vehicle around you, the Hornet is there to brace you and get you through the moment. Dodge proudly offers a "defensive jacket" for the model. It comes with standard features like Lane Support Warning, Blind Spot Monitoring systems, and Automatic Emergency Braking. Dodge is serving San Antonio New Braunfels Boerne Castroville drivers with a driver-assist feature for every situation you might encounter on today's roads, parking lots, or suburban roads. It's always ready for the unexpected.