New Jeep Custom Factory Order – 2023 Jeep Grand Cherokee – San Antonio for Sale in San Antonio, TX
Custom Factory Order – 2023 Jeep Grand Cherokee – San Antonio


Custom Order
Have you seen the new 2023 Jeep Grand Cherokee in San Antonio? Many models come with a black painted roof and 21-inch wheels. Even in a model legacy that includes some of the most refined SUVs ever released to Americans, the 2023 Grand Cherokee is something to see. The model's "L" variant is a solid three-row SUV that's the first of its kind for the brand. You can still get the two-row Grand Cherokee you know and love, though. Because of the large number of optional features and extra styles available, it's wise to use a custom factory order for buying new.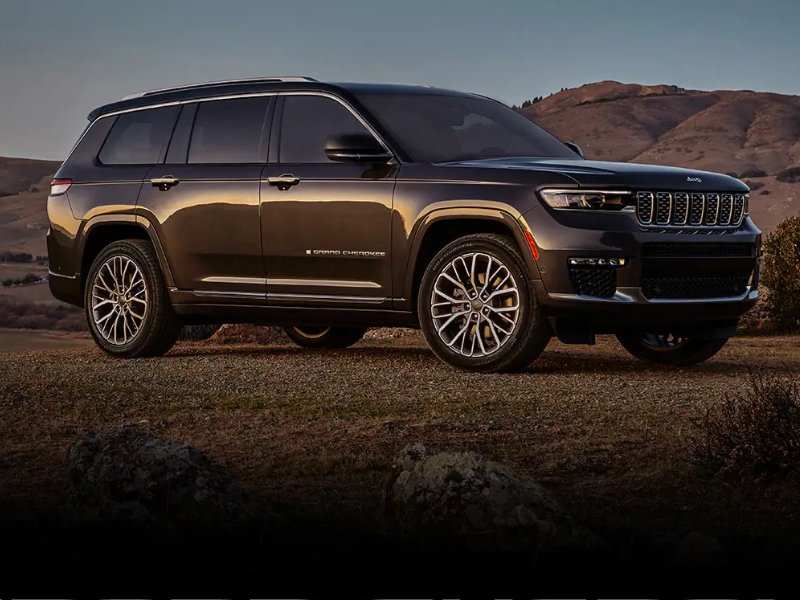 Exterior – Jeep Dealer serving San Antonio TX
If you visit us here at Ancira Chrysler Jeep Dodge Ram, you'll instantly notice our new Grand Cherokee inventory. These models are lovingly made for you by the engineers at Jeep and feature LED lighting, polished aluminum wheels, and a black painted roof on higher trims. The smoothed out hood is longer this year and features a JEEP stamp right where the hood ends and grille begins. New LED headlamp bezels shine out against a very dark black grille area. This is a more defined look than in the past and one that will definitely make you want to order the 2023 Jeep Grand Cherokee in San Antonio.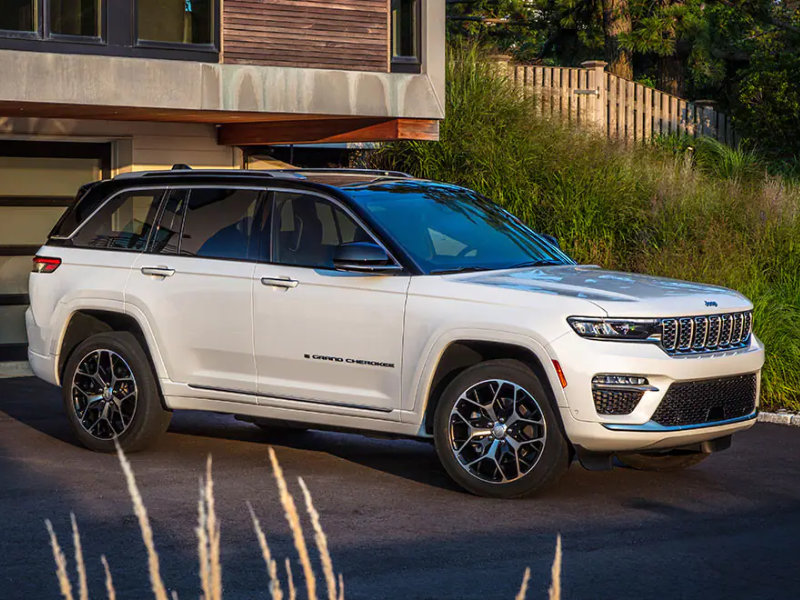 The interior of your 2023 Jeep Grand Cherokee is completely redesigned this year with a hearty genuine wood accent carved from the door panel on through the lower dash. When you see a picture of this new design, you'll get the sense of outdoor freedom. In addition to the new dash and door panel design, there's an ambient LED lighting strip at the bottom of your wood panels. Customize it with your favorite LED colors to match your mood. If you're heading out for a fishing trip, it might be a bright, fiery red to indicate excitement and determination. If you're relaxing during a sunset, a cool blue might be better. The Uconnect 5 system is redesigned this year, too, with 10.1 inches of screen real estate and a new TomTom Navigation system available. You can pick and choose your features when you custom order the 2023 Jeep Grand Cherokee.
Jeep Grand Cherokee Mechanical specs
The new Quadra-Lift suspension system is an automated suspension that lowers depending on your terrain. The model tows 7,200 pounds and has three total 4×4 systems to choose from depending on your needs. When you custom factory order the 2023 Jeep Grand Cherokee, Ancira Chrysler Jeep Dodge Ram will be happy to walk you through the differences between 4×4 systems this year.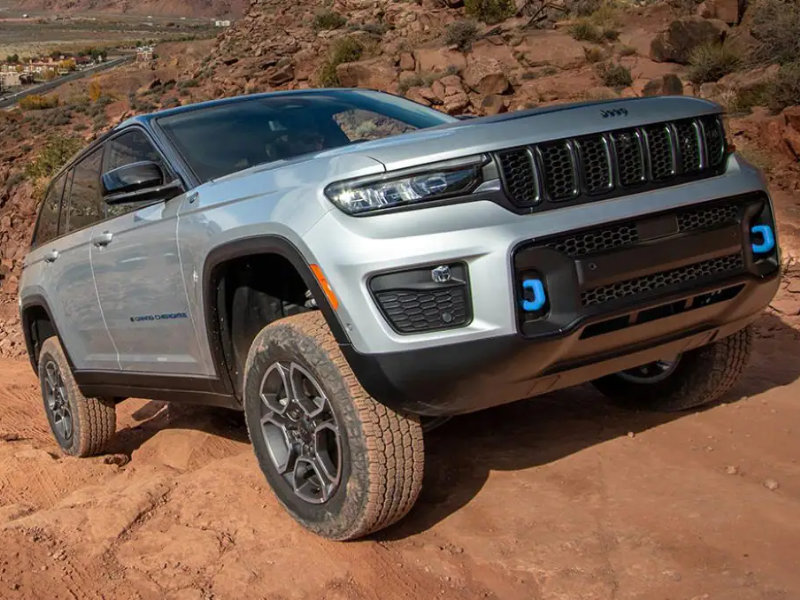 Powertrain – Jeep Dealership in San Antonio TX
Jeep always gives you a robust engine lineup, and this year is no exception. When you custom factory order the Grand Cherokee this year, your powertrain lineup is triple the fun to choose from. Grab a 3.6L Pentastar rates at 293 horsepower or a 5.7L HEMI V8 engine rated at 357 horsepower. To get the 375 horsepower PHEV engine, you'll need to select the 4xe from our lineup.
Safety – 2023 Jeep Grand Cherokee dealer
The Grand Cherokee has always been a model with finesse, but when it's time to off-road, this graceful swan very quickly shifts into tiger mode. To tame the beast in those iffy moments on the highway or off-road, the model has Active Lane Management, a system that maintains distance from vehicles in front of you and adjusts steering to keep you centered. Full-Speed Forward Collision Warning comes with Active Braking for those times when your braking isn't soon enough to avert disaster. The model is smart enough to handle things for you.
Modern auto shoppers face unique challenges when they go to buy their 2023 Jeep Grand Cherokee in San Antonio. If you're working with a larger budget, the Grand Cherokee is usually on your radar. With recent changes in the industry, though, some of the more advanced technology seems out of reach. Thanks to Ancira Chrysler Jeep Dodge Ram, though, you're always going to be able to get the custom outfitted Grand Cherokee you want. Our custom factory order platform is here to give you full freedom to pick out all the features you want on the newest Jeep Grand Cherokee. There's no need to feel like you're restricted to just what's here at our dealership. Now you have a way to order directly from the factory and take home the model you really want. You can even have it delivered right to your home.
Are you ready to custom factory order the 2023 Jeep Grand Cherokee? Contact us soon to begin customizing the one Grand Cherokee in the world that will be all about you.