New Jeep New Braunfels Area 2021 Jeep Grand Cherokee for Sale in San Antonio, TX
New Braunfels Area 2021 Jeep Grand Cherokee


View Inventory
Vehicle Overview
Big things are coming to the 2021 Jeep Grand Cherokee, one of the most popular mid-size SUVs on the market. Is it a complete redesign? Or new specs under the hood? Drivers in the New Braunfels area ought to pay close attention as the following was written with you in mind. Be sure to contact Ancira Jeep when you're done reading. We are happily serving New Braunfels Texas. Point blank, the 2021 model continues the two-row design previously seen plus even more space. There's at least 36.3 cubic feet of luggage room beneath the rear seats, with cargo space expanding to 68.3 cubic feet with those seats folded instead. This means more room for cargo, and more room for the family on those cross-country trips. For example, the rear length is significantly longer, indicating the concentration on size and versatility. With improved off-road capabilities and an aerodynamic body style similar to that of a worthy competitor, the 2021 Jeep Grand Cherokee promises to be different than what most have seen from the car maker thus far.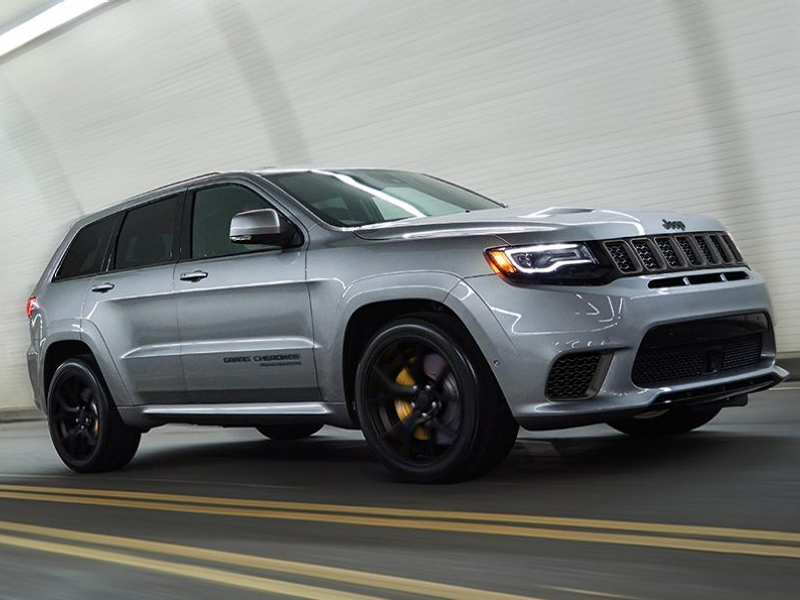 Exterior – 2021 Jeep Grand Cherokee
It looks good in whatever color you choose, from black to white and smokey gray. On a more subtle level, the exterior look evokes feelings of drive and performance. A quick glance reveals 17-inch alloy wheels, heated side mirrors, powered tailgate, and a grated grille aptly placed between the animal-like headlights which display a pair of bright, LED lamps. Both the badge work and finishing sets the tone for the overall experience with the exterior appearance. A small, peculiar bulb rests beneath the front bumper – that's a brilliant little sensor used when in adaptive cruise control mode and helps manage the self-parking feature. Keyless entry works as one would expect; just walk up the Jeep with fob on your person, put your hand on the door handle and open it up. Locking the vehicle is equally as easy…press the little button on the handle and the whole thing is secured.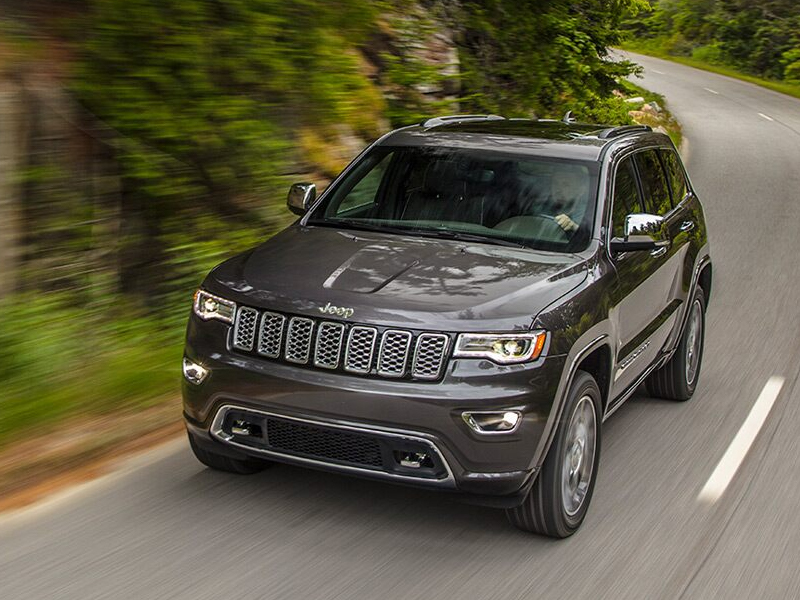 Interior – 2021 Jeep Grand Cherokee near New Braunfels
The innovation especially applies to the interior. A giant touchscreen sits at the center in a way that puts the driver in control when they get behind the wheel. In fact, the entire dashboard – everything from ventilation and dual zone climate buttons – is designed for easy access. It's evident that the focus is on ergonomics – design without complexity or clutter. Stitching embroiders the border of every amenity. The flow is not only eye appealing, but simple to navigate. Driver and passengers will enjoy heated and cooled seating; and there's a classic rotary shifter underneath the infotainment system; navigation display and a back up camera come standard. A digital gauge cluster adds flair to the set-up.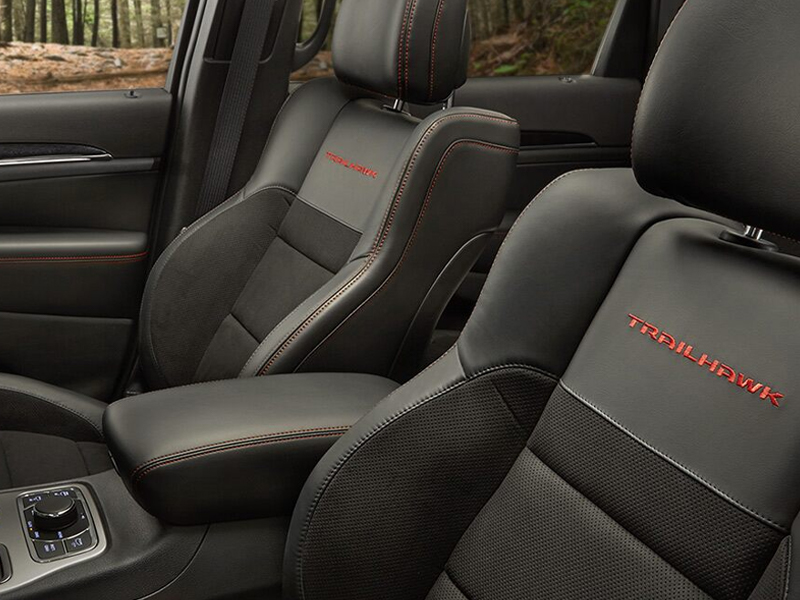 Mechanical – Jeep Grand Cherokee specs near New Braunfels
There are four engines to choose from. Specifically, the 3.6-liter V6 packs enough of a punch to get everything accomplished – though the V8 is better for towing. Focusing on the 3.6-liter, drivers can expect 295 horsepower at 6,400 rpm, 260 lb-ft of torque at 4,000 rpm, and EPA city/highway fuel economy of 19/26 mpg for two wheel; and 18/25 mpg for the four wheel drive.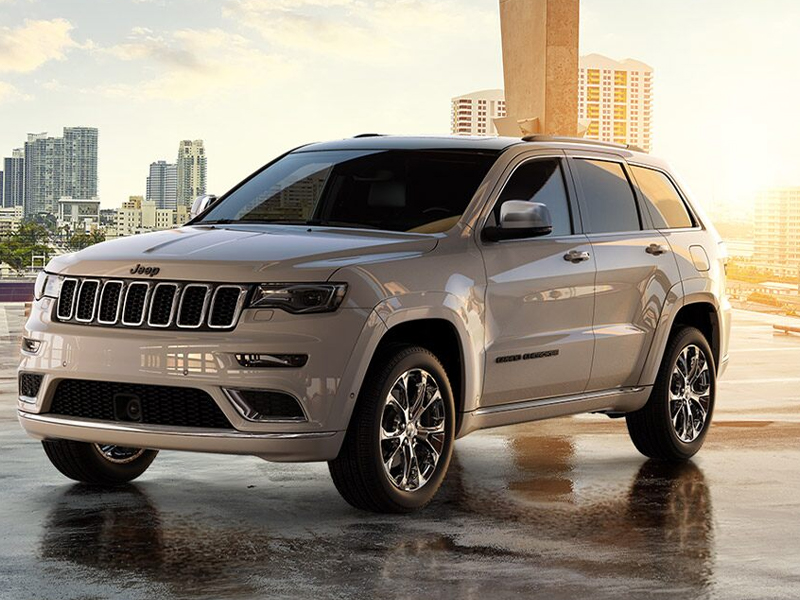 Powertrain – 2021 Jeep Grand Cherokee dealer
Four-wheel drive contains different modes that handle various types of terrain. As far as off-road performance goes, it provides ultimate satisfaction for the traveler's hunger. On the beaten path, corners are no match for the 5-seater. Braking is effortless, especially when you consider safety features and optional upgrades. Speaking of, the optional Quadra-Lift air setup is capable of adjusting ground clearance (8.6 inches of ground clearance comes standard) according to the obstacle, making it easy to get out of even the toughest detours.
Safety – 2021 Jeep Grand Cherokee dealer
New Braunfels area drivers will love the myriad of active safety features. Peace of mind is priceless, and the 2021 model isn't lacking in that category. Blind-spot monitoring with rear cross-traffic alert works well for those who aren't defensive drivers and pairs even better with those who seek to take advantage of its drivetrain and technological innovations. Also, rear parking sensors with the back-up camera keep you from accidentally backing up into anything. If the Jeep drifts off the path, lane-departure warning and lane-keeping assistance kick in, moving the vehicle back into the correct lane. To avoid potential, oncoming collisions, automatic emergency brake assist activates swiftly when the driver is unable.