New Ram Shop 2023 RAM 5500 Chassis Cab near Boerne TX for Sale in San Antonio, TX
Shop 2023 RAM 5500 Chassis Cab near Boerne TX


View Inventory
Like most rugged Ram models, the Ram 5500 Chassis Cab starts off with the Tradesman trim. This model is affordable to most businesses near Boerne Castroville New Braunfels. There are a lot of perks in choosing the Tradesman. Its 35,130 pound trailering is one of the chief reasons that people want to grab this one. The Tradesman also keeps you connected and with the latest modern technology. If the Tradesman isn't enough, there are other great trims to choose from at Ancira Chrysler Jeep Dodge Ram.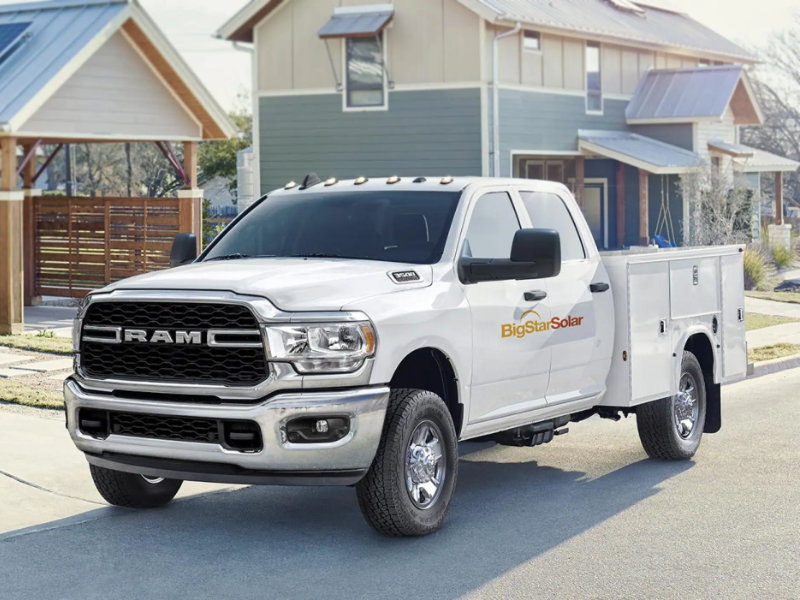 Exterior – Ram Dealer serving Boerne TX
This is one Chassis Cab that was born for an upfit. Pick your industry, and Ram has already thought of an upfit that's going to customize your Chassis Cab and make it ready to work on day one. The model's axle lengths are designed to easily customize the frame and get it ready for different industries. We will personally customize your 2023 Ram 5500 Chassis Cab near Boerne.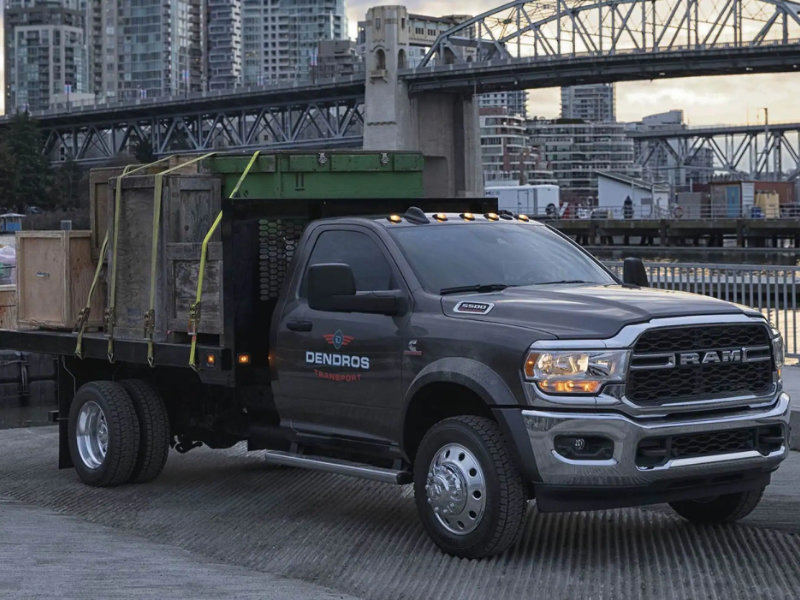 Ram doesn't just construct the 2023 Ram 5500 Chassis Cab to be strong and ready to work. They've also taken the time to detail the interior in a way you've never seen a Chassis Cab before. This is your workplace, the place you're going to get things done. Ram emphasizes what they call "comfort and function" to beautifully blend both work and play elements into the cabin. The model's work-grade vinyl seats are easy to clean and give the Tradesman an old school environment that many business owners near Boerne Castroville New Braunfels will love. The Laramie trim features a 12-inch touchscreen infotainment system and digital instrument cluster with full color 3D graphics for your workday. If you prefer leather-trimmed seating for your office space, the 2023 Ram 5500 Chassis Cab near Boerne can also be equipped with this.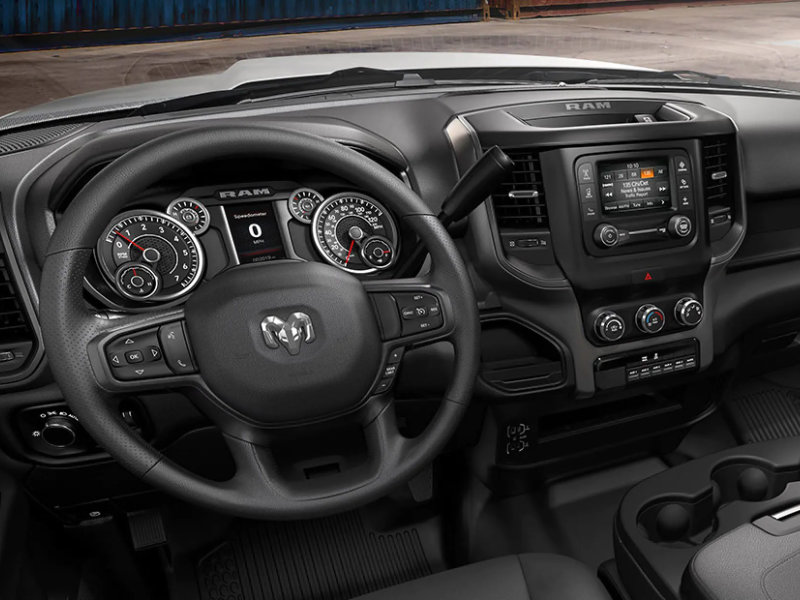 Ram 5500 Chassis Cab Mechanical specs
Ram promises a work ready Ram 5500 Chassis Cab, and they deliver in a big way. The model's Power Take Off (PTO) features are incredible. There are six total auxiliary switches that convert to a dedicated PTO switch.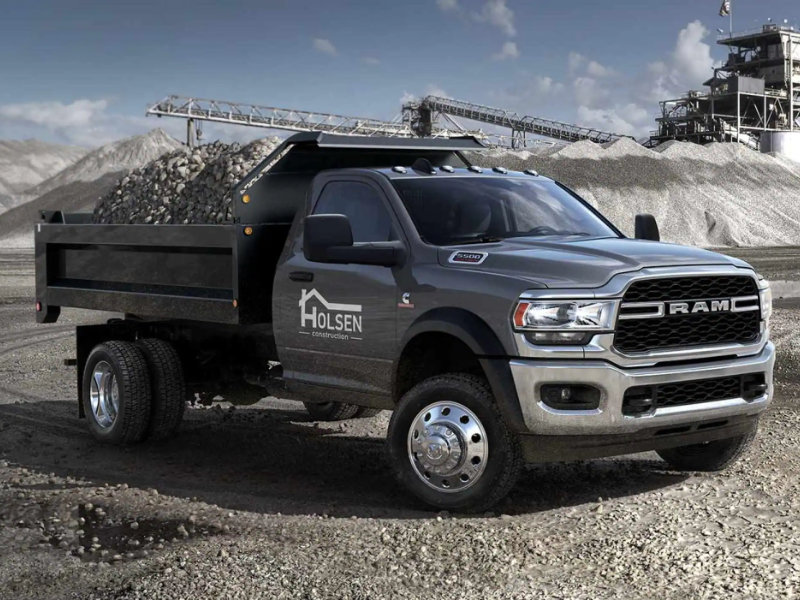 Powertrain – Ram Dealership near Boerne TX
The tag team of engines available for the 2023 Ram 5500 Chassis Cab near Boerne are both worthy of any business that needs an incredibly powerful Chassis Cab near Boerne Castroville New Braunfels. Both powertrains are built for business. The model's turbo diesel is rated at 360 horsepower and 800 lb-ft of torque. Business owners who still need a gas-powered engine will find the 5500's 6.4L HEMI V8's 410 horsepower and 429 lb-ft of torque is perfect for their business goals.
Safety – 2023 Ram 5500 Chassis Cab dealer
You and your workers deserve the most ironclad safety features the modern world has to offer. Ram calls this model "work assured" and certain to meet your understandable safety demands. Like other Ram builds, the 5500 gets an advanced high-strength steel frame and adaptive forward lighting that's sure to inspire confidence in your work projects. Chassis cabs often have to do a lot of heavy lifting for business. This makes lane keeping systems more important to models like this near Boerne Castroville New Braunfels. The Ram 5500 Chassis Cab comes with LaneSense Lane Departure Warning with Lane Keep Assist. Not only does your Chassis Cab sense when you're getting out of your lane, but it can steer you back to the center of your lane to keep you away from danger. Forward Collision Warning monitors the front-end of your cab so and automatically brakes if you're getting close to a collision. These features don't just save your property. They save your life and the lives of your workers. No business should be without a Chassis Cab that knows how to prevent accidents. If you choose the Ram 5500 model, you'll always know that your workers are safe out there when they're working for you.
Do you have questions about the 2023 Ram 5500 Chassis Cab? Please call or write to the sales team at Ancira Chrysler Jeep Dodge Ram to ask questions or let us know how we can customize your favorite trim. If you prefer in person business, you're always invited to visit us near Boerne Castroville New Braunfels.