New Ram What are the 2021 Ram 1500 Trim Levels – San Antonio TX for Sale in San Antonio, TX
What are the 2021 Ram 1500 Trim Levels – San Antonio TX


View Inventory
The Tradesman is the base trim level but includes the remarkable foundation that each model builds upon. With its brawny and imposing exterior design, the 1500 Tradesman is instantly recognizable as a heavy-duty Ram truck. A robust V6 engine comes equipped with the Tradesman and outperforms all the other trucks in its class. For impressive connectivity, this trim features the Uconnect 3 technology running on a 5-inch touchscreen display.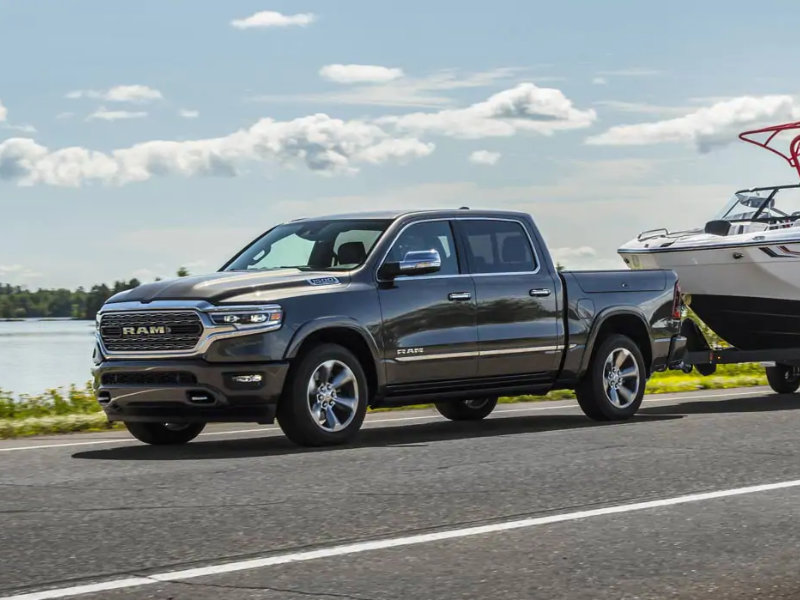 2021 Ram 1500 Tradesman HFE
One step up from the Tradesman, the Tradesman HFE offers a jump in performance options. You can equip this model with a 3.6-liter Pentastar V6 that also features the innovative eTorque system. The interior shows some changes that include cloth upholstery and high-back bucket seats. On the outside of the Tradesman HFE, you'll notice large aluminum wheels, wheel-to-wheel side steps, and a tonneau cover, to name a few.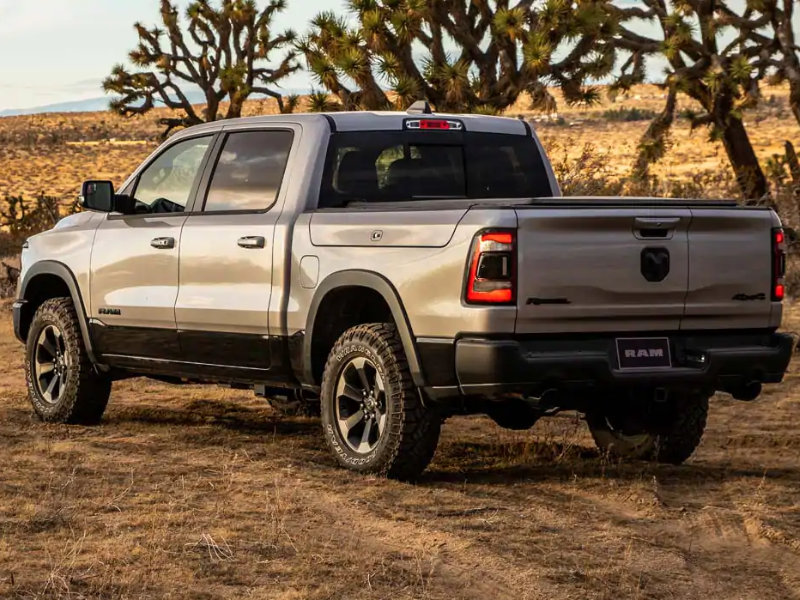 The Big Horn adds some interior features that enhance the already comfortable and functional design. For example, you'll notice the steering wheel is now wrapped in leather and include several more controls for the audio system. These additional controls located on the steering wheel help prevent the driver from looking away from the road when adjusting the radio. On the outside of the Big Horn, chrome now covers the front grille and bumpers for an eye-catching contrast. Lastly, the Big Horn includes fog lamps which provide better visibility in low-light conditions.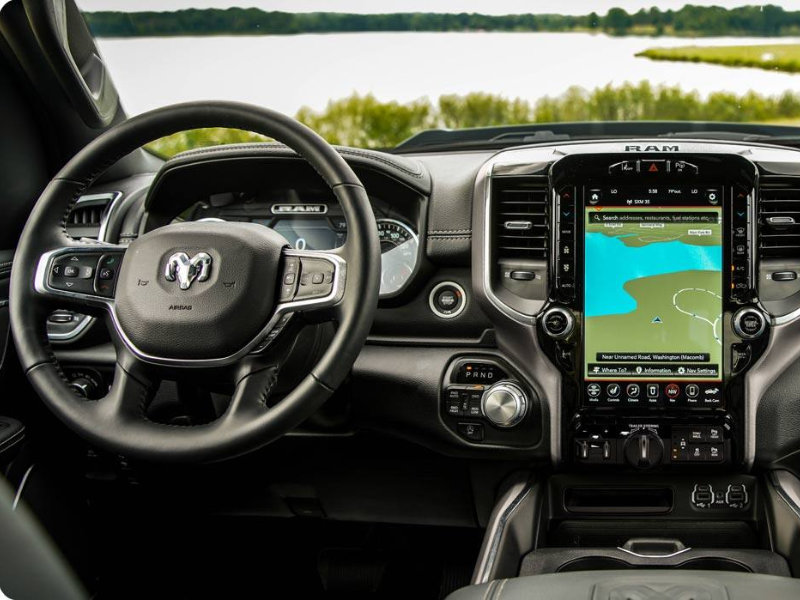 2021 Ram 1500 Laramie
Once you step up to the Laramie trim, you'll notice even more upgrades and extras. For example, this model now offers LED headlamps, taillights, and fog lamps that provide a visual upgrade and help the driver see more of the road at night. Inside the Laramie, you'll receive the Uconnect 4 technology on a sizeable 8.4-inch touchscreen. With Uconnect 4, you can easily connect your smartphone via Apple CarPlay or Android Auto integration. For drivers, a 7-inch instrument panel offers vehicle information and diagnostics.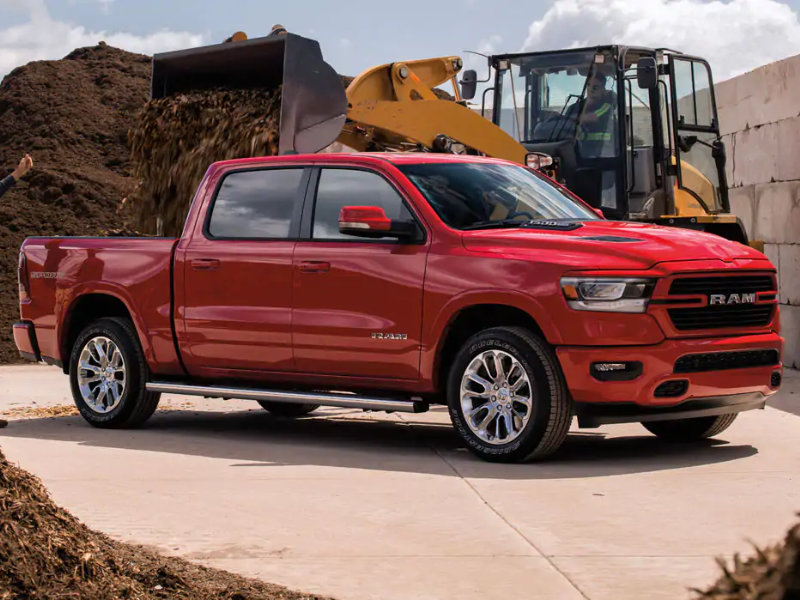 2021 Ram 1500 Rebel
The Rebel has some notable exterior additions that alter the style of the Ram 1500. The Rebel trim provides a sport-inspired look with a performance hood, sizeable 18-inch aluminum wheels, and even wheel flares in black. Ram equips the Rebel with high-performance Goodyear DuraTrac tires that provide enhanced performance along with a locking rear axle.
2021 Ram 1500 Limited Longhorn
Climbing the ladder of trim levels again, we see the Limited Longhorn with plenty of reasons to consider the upgrade. The driver's instrument panel now comes equipped with a color display and uses trim specific coloring theme. Several interior accents add depth and detail made from metal, leather, and genuine wood. You also notice even more chrome adorns the Limited Longhorn and adds visual flair.
2021 Ram 1500 Limited
Nearing almost the top trim, the Limited comes bearing some enticing performance, technology, and interior features. This trim offers a massive 5.7-liter HEMI V8 that provides a tremendous amount of additional horsepower and torque. Inside the Limited, you'll notice the steering wheel is now made from wood and leather with uncompromising style. The Uconnect system including in this trim is the latest state-of-the-art Uconnect 12 that provides for driving directions. Not only is the Unconnect technology more advanced, but the included display is a massive 12-inch touchscreen for unparalleled accessibility.
2021 Ram 1500 TRX
At the top of the 2021 Ram 1500 Trim Levels is the impressive TRX. If you're planning on leaving the safety of the pavement and going off-road, this is the Ram 1500 for you. With a 4×4 configuration and supercharged 6.2-liter HEMI V8, you can expect upwards of 702-horsepower and a whopping 650-pound-feet of torque. Specialized suspension upgrades and massive off-road tires make this truck an absolute monster in rugged conditions. Some exterior additions include a unique TRX grille and fenders for a head-turning presence on the road.
It isn't easy to choose between all these fantastic 2021 Ram 1500 Trim Levels. Fortunately, you can experience each model at a dealer near you. Ram has designed these trims for all types of truck enthusiasts, from those who like extra luxury to others who love extreme off-roading. Whatever reason you have for looking into the Ram 1500, there is undoubtedly a model that fits your needs. See 2021 Ram 1500 Trim Levels in San Antonio at Ancira Ram in San Antonio Texas. Don't miss out on these incredible 2021 Ram 1500 Trim Levels in San Antonio. Stop by Ancira Ram in San Antonio Texas today for more information.